Kyle Stott, O.D.
Dr. Stott was born and raised in the city of Lancaster, CA in northern Los Angeles County. After receiving his Bachelor's degree in Business Management he went on to receive his Doctorate of Optometry degree from the Southern College of Optometry in Memphis, TN. His internship rotations in Memphis included The Eye Center (the largest clinic of its kind in North America), Family Vision Care, and the Memphis Veteran's Association Medical Center. Prior to moving to Gilbert, AZ in 2018, Dr. Stott lived and practiced in Coeur d'Alene, ID where he focused on dry eye treatments and specialty contact lens fitting.
Dr. Stott is a versatile practitioner who enjoys practicing to the fullest extent of his scope. On top of performing routine vision care, Dr. Stott is skilled in detection and treatment of various medical eye conditions including chronic ocular diseases such as Glaucoma, Macular Degeneration, Dry Eye, and Diabetic Retinopathy. Additionally, he enjoys providing treatment for acute eye problems such as foreign bodies, infections, injuries, and red eyes.
He is experienced in fitting a variety of contact lenses that range from standard soft lenses to specialty contact lens fits for irregular corneas. He is also certified in orthokeratology and MiSight to reduce progression of Myopia (nearsightedness) in children.
While not taking care of patients, Dr. Stott enjoys spending time with his two children and being outdoors - hiking, camping, paddle boarding, and playing sand volleyball.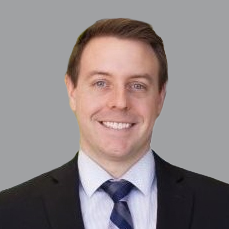 ---
Book now with
Kyle Stott, O.D.